Vehicle Parking Management Software
il partner ideale, semplice e flessibile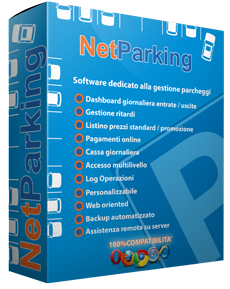 NetParking
Fully automated and low-cost parking management software, complete with daily backups, vehicle management with entry and exit summary, discounts, coupons, multilevel and multisite access, modules that can be customized according to the needs of the car park. Fiscal cash management, keychain management, digital signature, stalls and areas management.
Discover all the features
e
find out who we are!
Compatible with all devices.
Our software is compatible with all types of existing websites or we can also provide you with the website optimized for both the management and retrieval of online bookings for your parking and search engines, you will immediately start receiving new bookings. On this site, by clicking on the link
DEMO
you can view an example of integration. The entire NetParking system is very flexible and it is possible to customize it and make all the changes that the car park needs to be managed and organized in the best possible way.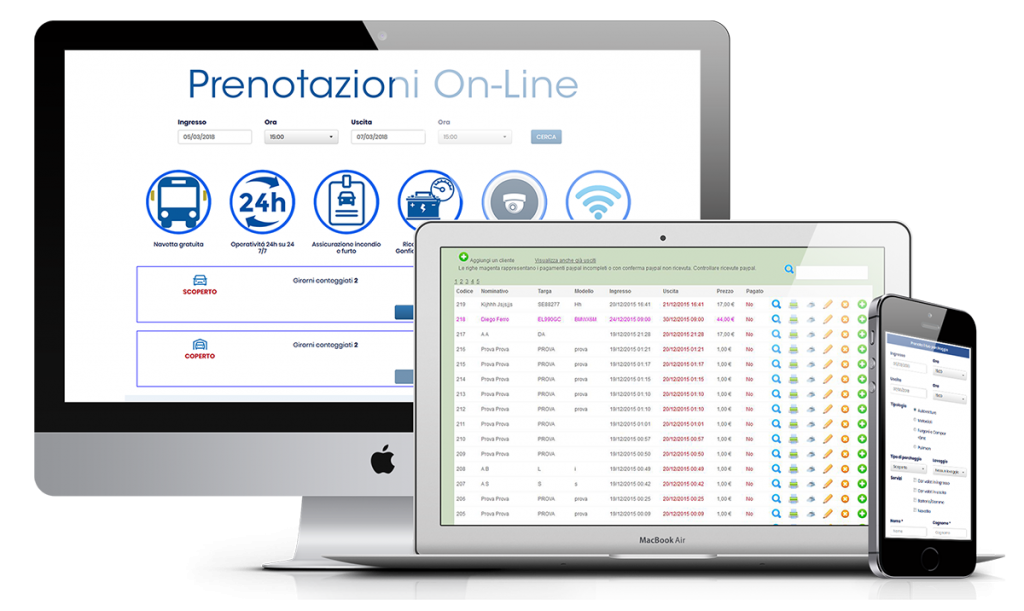 Online reservations managed to days